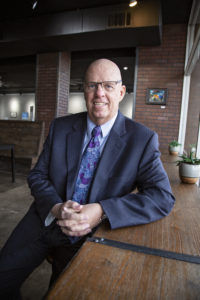 Michael D. Kaufman, CFP®
Investment Advisor Representative

Mike is a graduate of the United States Air Force Academy and holds a Master of Arts degree from Oklahoma State University. He entered the financial services field in 1993 after completing a 20-year career as an Air Force officer and fighter pilot. When he retired from military life, he moved to Midland, Texas, and joined a private accounting firm where he prepared individual tax returns and provided clients with investment services.
In 1998, Mike was certified by the CFP Board of Standards as a CERTIFIED FINANCIAL PLANNER™ professional. He joined a national financial services firm, expanding his business into financial planning as well as providing investment and insurance services. Mike holds FINRA series 6, 7, 26, 63, and 66 licenses, as well as life and health insurances licenses.
Mike is a member of the the Air Force Association, the Financial Planning Association (FPA®), and Financial Services Institute (FSI). He has been married to his wife, Lela, for forty-one years and has three grown children and six grandchildren. He is involved in the community through his church activities, on the Board of Directors of the Midland CAD, and on the MARC Endowment Board. He is a past president of the Midland Rotary Club and is a Paul Harris Fellow.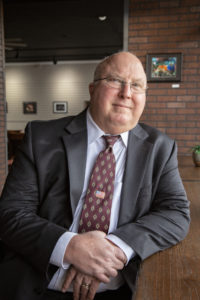 William Craig Tinslar


Investment Advisor Representative
Craig is a native of Midland, Texas. He graduated from Lee High School before earning a Bachelor of Science degree in petroleum engineering at Texas A&M University. He worked in the oil and gas industry for 20 years throughout West Texas and the Rocky Mountains. Craig began his career in the financial industry in 1999 as a financial advisor.
Craig's areas of expertise include retirement planning, asset and income protections, and personal insurance. He holds FINRA series 7, 63, and 66 licenses, as well as insurance for the state of Texas.
Craig is on the board of directors for CASA of West Texas. In his free time, he enjoys golfing and fishing. He has been married to his wife, Tanya, for 35 years and has two daughters and many grandchildren.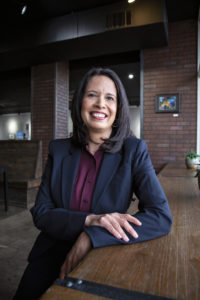 Yvonne Reyes


Investment Advisor Representative
Yvonne joined MWA Financial Group in July of 2013 as our Operations Manager.  Since that time, she has played a vital role in the office.  Yvonne recently became licensed as an Investment Adviser Representative and holds the FINRA Series 63, 65 and 7 licenses, as well as Texas Life Insurance Agent's license.  With her almost 10 years of experience in the industry, Yvonne has the experience and knowledge to assist with most of our client needs and is currently accepting new clients.
Yvonne graduated from the University of North Texas in Denton, Texas in 2005 with a Bachelor's degree in Business Administration.
As a native of West Texas, Yvonne understands the value of family and community. She is a parishner at St. Stephen's Catholic Church and currently serves as Treasurer for Casa de Amigos Endowment Board. She has been married to her husband, Jason, for almost 20 years and has three beautiful children.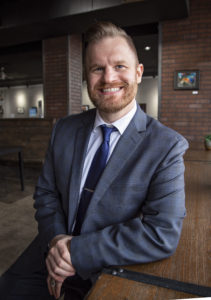 Mark S Kaufman
Investment Advisor Representative
Mark returned to MWA Financial Group in July of 2018.  Mark holds FINRA Series 7, FINRA Series 66, and Life & Health Insurance licenses.  He has also worked with a specialized 403b management company in Denver, CO and a national brokerage company in Midland. However, Mark finds that MWA Fianancial Group is the best fit for his expertise.
Mark Kaufman graduated from Robert E. Lee High School in 1999. Mark attended Hardin Simmons University, in which he earned his Bachelor of Arts in Music Education degree.
Mark is married to Michelle.  They have two Australian shepherds named Merle and Daryl.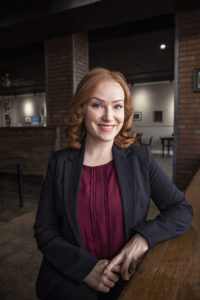 Sara Lillestol
Office Manager
Sara started with MWA Financial Group in July of 2015.  As the office manager, she assists with opening new accounts, performing maintenance to existing accounts, transfers and rollovers, assisting our Broker Dealer with compliance and human resources, and various accounting duties.  With over four years of industry experience in this office, she is equipped to handle most client needs.
Sara is originally from Southern California where she worked at the Happiest Place on Earth for nearly a decade as a performer, trainer and scheduler.  She is happily settling down here in West Texas with her husband Tyler, their daughter, and their son on the way.
Sara serves on the Board of Directors at the Permian Playhouse in Odessa and often volunteers her time to work as a Director and Choreographer for their productions.