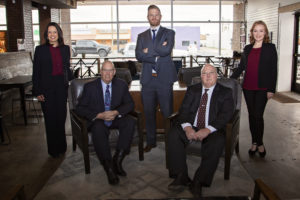 MWA Financial Group is built upon a long history of professional financial service. It was originally founded in April 2003 as a branch office of Mullins Wealth Advisors, LLC, a financial services firm in Fort Worth, Texas. In the spring of 2010 Mike Kaufman and Craig Tinslar formed a partnership to better serve their clients in a small business atmosphere with local ownership. They acquired the branch as an independent firm, and MWA Financial Group was created on a common vision of treating people fairly and helping them achieve their goals. In March of 2013, the firm moved to our current location and updated our business name and brand.
At MWA Financial Group, we focus on working with clients to build long-term relationships based on integrity, competence, and service. Our mission at MWA Financial Group is to serve our clients by creating personalized plans, utilizing a variety of financial strategies. Our objective is to use our knowledge and experience to guide you to your financial goals.
Contact us to start building a relationship with MWA Financial Group.