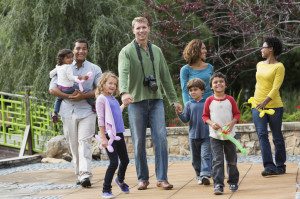 MWA Financial Group works with individuals, families, and businesses to evaluate their priorities, set financial goals, and implement strategies to best position each client on the path to reach their unique goals. Each of our clients has different needs, and we work to find the best solutions for each individual situation.
We help clients determine their financial goals and provide ways to achieve them through investments, insurance, tax planning, retirement planning, and estate planning. Our services are based on either commission or fee-based platforms – we are flexible and aim to provide whichever works best for you and your accounts.
MWA Financial Group can provide products that meet our clients' needs, including:
• Retirement planning
• Asset and income protection
• Family protection
• Wealth accumulation and preservation
Investments
The field of investments is broad and ever changing. We have hundreds of investment choices, including many new products not previously available to the public. Innovative strategies, created in response to recent market swings, are designed to produce a reasonable return while reducing exposure to market risk. Since we are independent, we can find the right investments to fit your situation.
Insurance
Insurance is meant to help mitigate risk and offer protection from the ups and downs in life. Understanding the various insurance options and finding the most suitable policy for our clients is one of the most important services we provide. Adequate insurance is essential, and we can help you understand the pros and cons of the various choices.
Retirement Planning
Whether you are starting to save for retirement, changing career paths, or planning for your new life in retirement, we can provide education and guidance to help you accumulate, preserve, and transfer your wealth.
Estate Planning
The legacy you wish to leave behind is important to you and your loved ones and should be based upon careful consideration and professional guidance. By planning now, you have the opportunity to protect your assets, leaving heirs with an inheritance instead of a tax bill.
Contact us to learn more about how we can help you.
Services we can assist you with:
Investments

Insurance

Tax planning

Retirement planning

Estate planning
Securities offered through Cambridge Investment Research, Inc., a Broker Dealer Member FINRA/SIPC. Investment Advisor Representatives, Cambridge Investment Research Advisors, Inc., a Registered Investment Advisor. Cambridge and MWA Financial Group are not affiliated.
This communication is strictly intended for individuals residing in the states of AL, AZ, CA, CO, FL, GA, KY, MI, NM, OK, PA, SC, and TX. No offers may be made or accepted from any resident outside the specific states referenced.
MWA Financial Group  | 4305 N Garfield St, Ste 252 | Midland, Texas 79705
Phone: 432-620-8120 | Fax: 432-620-8122 | Email: info@mwafg.com